Case 10. Syndrome of slipped lumbar vertebrae 62 year old, female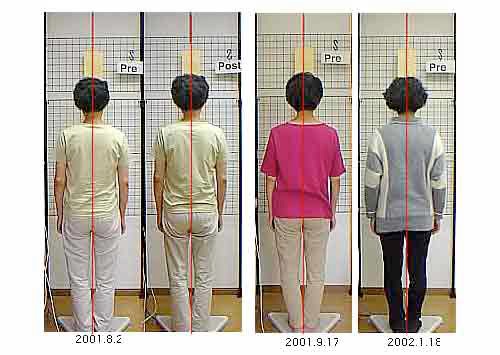 This patient suffered from pain in the right side of her waist since the end of January. She couldn't sleep without taking a painkiller and a suppository. The first specific adjustment was given to her atlas on August 2. 2001. Last week, on Sept. 10, she went bowling and did not feel any increase in pain.
Number of days the patient felt a decrease in pain. The next year, in February, the symptoms appeared intermittently.
Note: As of January 18, 2002, the tilting of the cervical vertebra improved compared with the patient's first visit.