Case 4. Left shoulder, waist and right knee pain. 64 year old, Female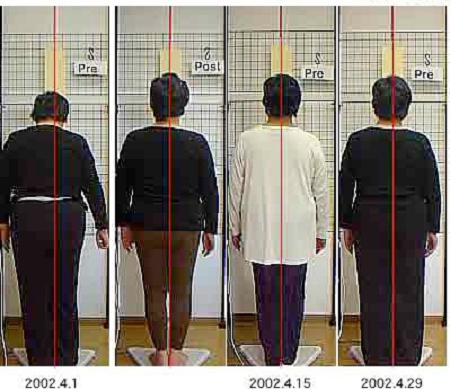 This patient experienced pain from the right waist through the inside of the right knee and the fossa poplitea (other side of the knee). She also has a range of motion limitation in the elevation of the shoulder (arm).
The gap at the lumbar vertebra was remarkable and an operation was recommended at the hospital. She chose manual therapeutics as a new treatment but any improvement.
After her first adjustment at our clinic on April 1, her posture improved remarkably although she still felt pain at her right fossa poplitea when she came to the office on April 15, her left shoulder and waist were in excellent condition.
A subluxation was not found as same as last visiting and also no adjustments were done at her visit to our office on April 29. She soon became able to walk in May.