Case 5. Scoliosis   22 year old, Male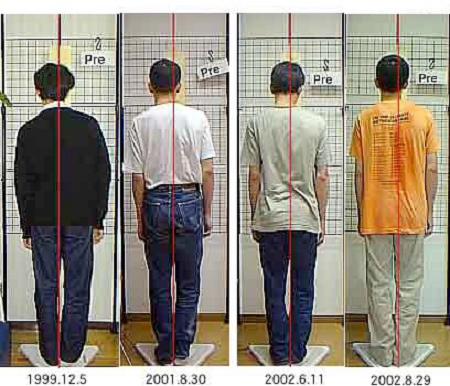 This patient was diagnosed with a 40ー scoliosis since his childhood. As the patient frequently experiences "migraine", he decides to change to manual therapeutics twice a week, but there is no improvement.
After a visit to our clinic, we made an adjustment of the upper cervical area, and his posture began to change gradually. His worries about the collar of his T-shirt falling disappeared.
The patient's headache improved considerably and he has been visiting our clinic once a year since.