Case 7. Pain in the neck and back, numbness in the hands   60 year old, Female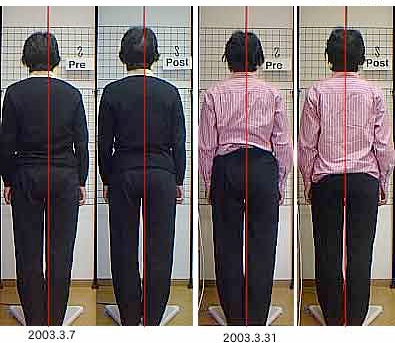 This patient has gotten a crick in her neck while sleeping since one month ago and feeling now severe numb from her right elbow to the fingers. Moreover, she felt some heaviness in her right leg. First adjustment was given on March 7.
The second visit on March 31, the numbness in her third finger of the right hand disappeared. But a subluxation was admitted and she agreed to an adjustment.
Numbness remained in her 1st and 2nd fingers but that improved the next month.